Lots of our customers draw their own designs. If you have the ability to do so, designing your own graphics gives you complete creative control over your image. Hand drawings and scanning the image is a great way to start. Lots of people also use design software such as procreate or adobe illustrator to come up with their images. 
If drawing isn't your passion then outsourcing a designer might be the best choice for you! There are lots of incredible creatives you can find via websites such as Behance. Here you'll discover artists to help you bring your ideas to life. You'll be able to browse thousands of creative makers from around the world! 
Canva is another option lots of people choose to help them design products. It's free to use and allows you to make designs using templates, giving you access to lots of images and fonts. It's very user friendly and lets you save large image files –  perfect for print. 
Brand transparency is particularly important when you're looking to start an ethical brand. Look at your suppliers and question where they source their products, who is making their clothes and question where their factories are based. We only use a few specific suppliers that are incredible. You'll be able to find out more about the suppliers we use on our sustainability page. 
If it seems too good to be true it often is. Organic cotton products are always going to be more expensive than non-organic products so it's important to make sure that you price your items to reflect this. It's a lot easier to start selling your items at a price that sets the bar for what can be expected in the future. If you start by using unethically sourced products at a low price, it may prove harder to keep your same customer base when you switch to organic products with a higher price point. 
If you're unsure where a product has been sourced from or where to start with your search we recommend looking at the Fair Wear site to find out more about how ethical a company is. If all else fails – go straight to the source. We often email potential suppliers directly to find out more information about who makes their clothes.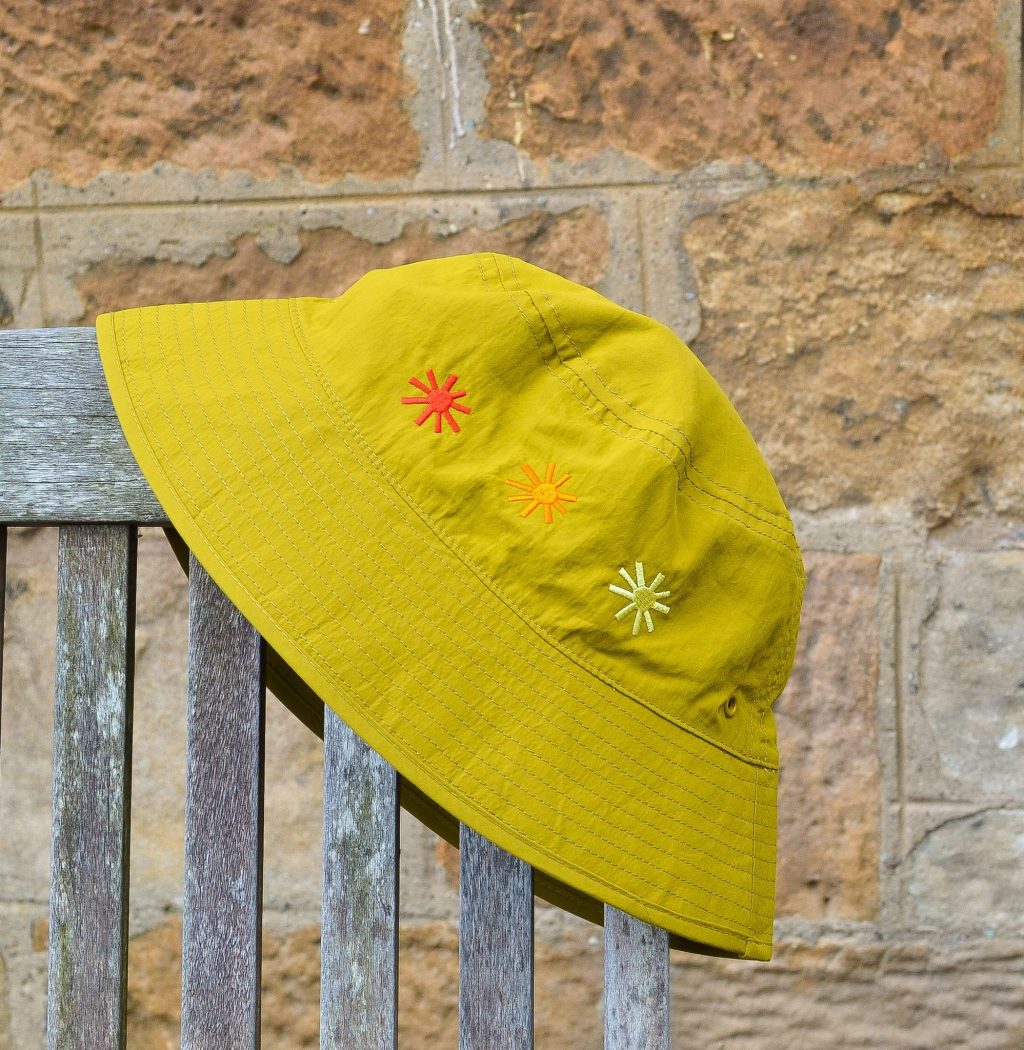 Bucket Hat by Lou Rowland || @lou.rowland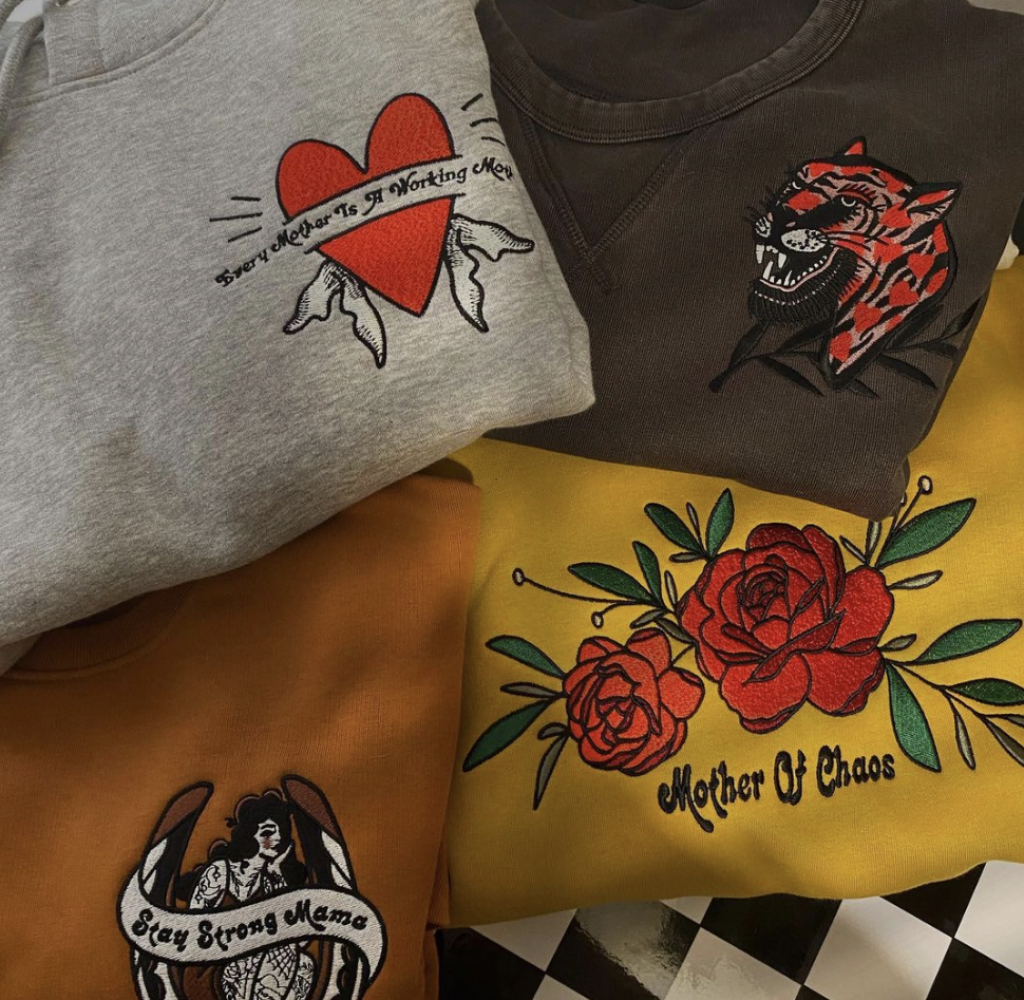 Featured Image : Betty Ratbag || @betty.ratbag
There are lots of online stores and platforms available!
Etsy is great as it's an online platform with a huge customer base world wide. They do charge fees to have your items on their site and it can be hard to make your store stand out when there is a lot of competition. Uploading your items is really easy and saves your the fuss of having to create your own website to sell from. 
Big Cartel has a free forever plan which allows you to upload up to 5 products to sell completely free. They have easy to use templates which are customisable to let you give your site more of a personalised feel. You won't have a ready made audience like with Etsy so do need to drive traffic to your site directly to get your sales in. 
Woo Commerce is great as it allows a huge amount of customisation and integration with various plug ins. It does help if you have website building knowledge or basic html (myspace skills). 
There are lots of other options available such as Wix , SquareSpace and Shopify which might be perfect for what you're looking for! 
A great way to start your business is by selling your products using a on-demand service like we offer! By setting up your shop and getting orders in before the product is made, it gives you a low risk and low waste approach to creating a merchandise line. Once you have an order come in all you need to do is place it with us! From there we create the garment, package it how you like and post it to your customer directly. 
Another great way to start your line is to run a pre-sale for your products. By doing this you can take payment up front for your designs and only order in the exact amount and sizes you need to avoid dead stock and waste!
The final recommendation is to order in bulk which is useful if you're not sure what sizes or quantities you may need. We offer discounts on the service when ordered in larger quantities. 
This is a great choice if you're going to keep the stock yourself to package and post when orders coming in directly or attend pop up market stalls. 
There are lots of incredible free and accessible platforms to share your products! 
Social media platforms such as Instagram, Facebook and Tik Tok are great to spread the word about your online store and create rich content which is easily shareable. You can also run ads on these platforms to help reach a wider audience and quicker than your might through organic growth. 
Local Markets are back and another fantastic way to sell your products to people directly. It also gives you the chance to meet your potential customers and give them of back story behind your brand and show some personality!  
Once more established some customers go down the route of selling their products in physical shops and wholesale to reach wider audiences through passing trade. 
Finally; you will be able to make a profit knowing people are choosing to look super cool wearing your designs and doing it in a super ethical way.