We thought it would be nice to have a wee catch up with some of the wonderful folks that we get to work with here at Wild and Kind. Especially in these lockdown days, it's nice to see a cheery wee face, and there is none cheerier than Georgia from Dear Green Claes. She launched her business in 2018 and we've been printing her finest vegan goods since then too. We love working with Georgia, read on to find out why!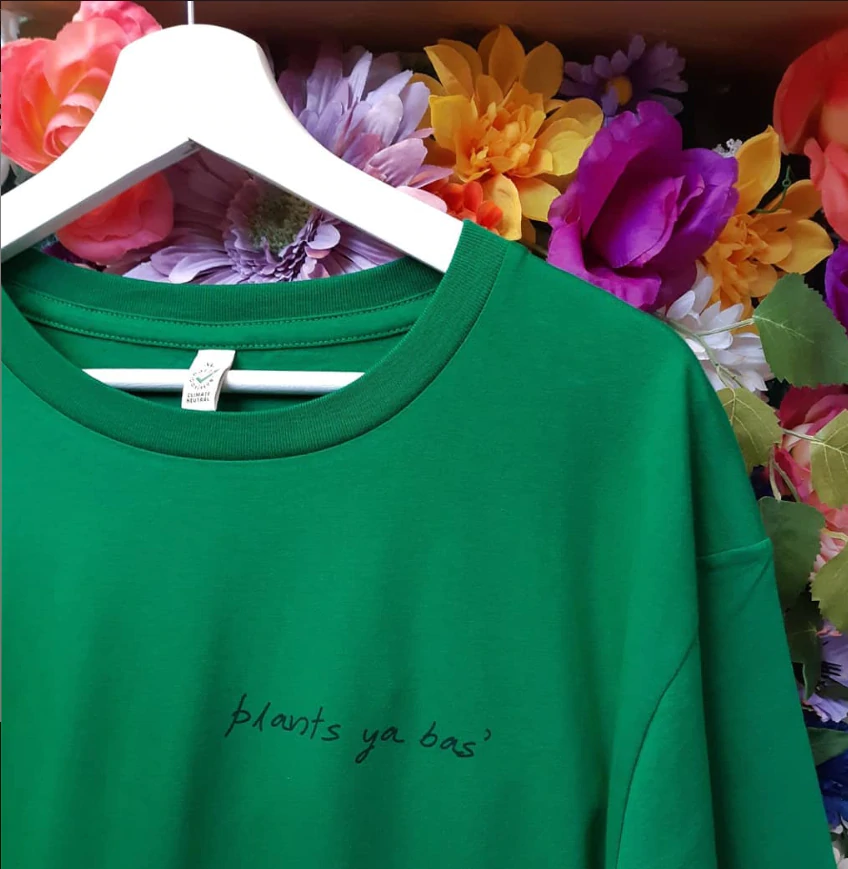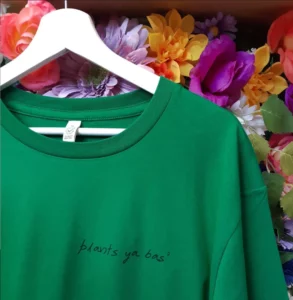 Tell us a bit about Dear Green Claes, how did it start, what is your big dream!?
Dear Green Claes
started over two years ago; I made a pact with myself that since I have the privilege to do so, I would strive to be able to support myself by working on something that I felt really passionate about as I had spent over a decade working for other people in many, many jobs. I had never felt fulfilled or a sense of real pride the way I thought I could find in self-employment. It has been a graft so far, but I have truly enjoyed every single bit of it. It feels so empowering to teach yourself about business, design and people. To anyone thinking about trying to start their own business, my one piece of advice above all others would be to take the chance on yourself. You will surprise yourself over and over again! My big dream for DGC is to have the capacity and financial freedom to be able to set up a Glasgow sustainability centre – a space to hold events, workshops and TED talk type sessions where people can come together to network, learn and share skills relating to veganism, sustainability and ethical living so that as many people as possible grasp their opportunity to save our planet.
What's your favourite piece that you've created so far?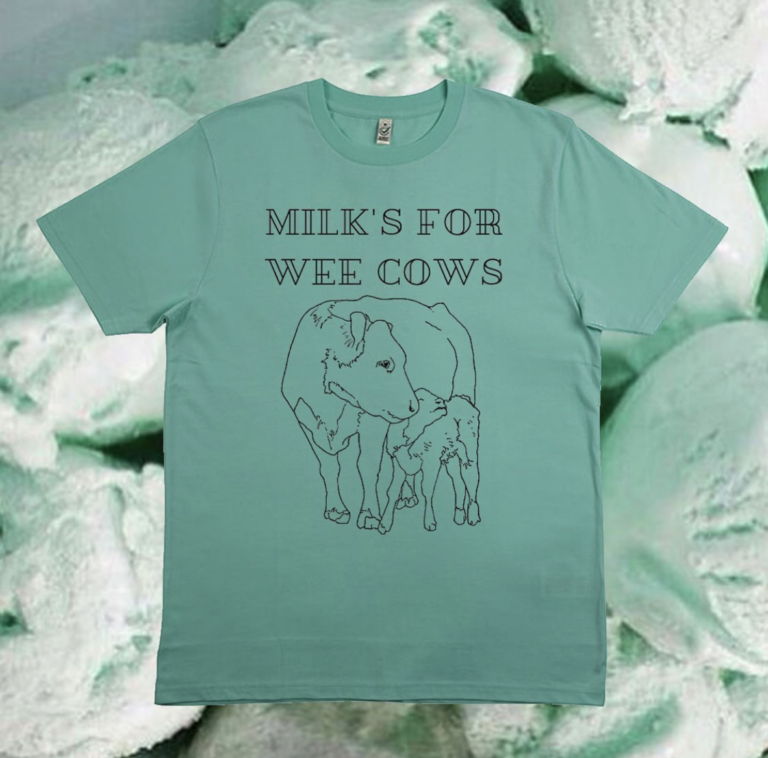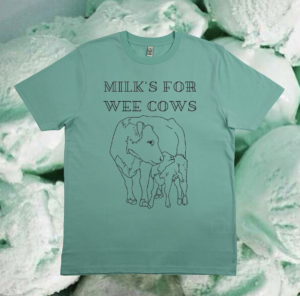 My favourite piece I have created so far is the Milk's For Wee Cows design. It makes me so happy because it was the very first one and I remember the exact feeling of when I came up with it. I was driving and CRYING because of how miserable my government office job was making me feel. I was racking my brain trying to think of something I could do that would change my life and mean I didn't need to do jobs like that forever. Then like a bolt of lightning that came out of nowhere, this phrase popped into my head: Milk's For We
e Cows. I was like, "Wait a minute – that's something." Within a few hours, I'd scribbled down about ten more slogans and a list of ways I could use them. It's probably the closest I ever came to writing a business plan.
Who or what is your biggest inspiration?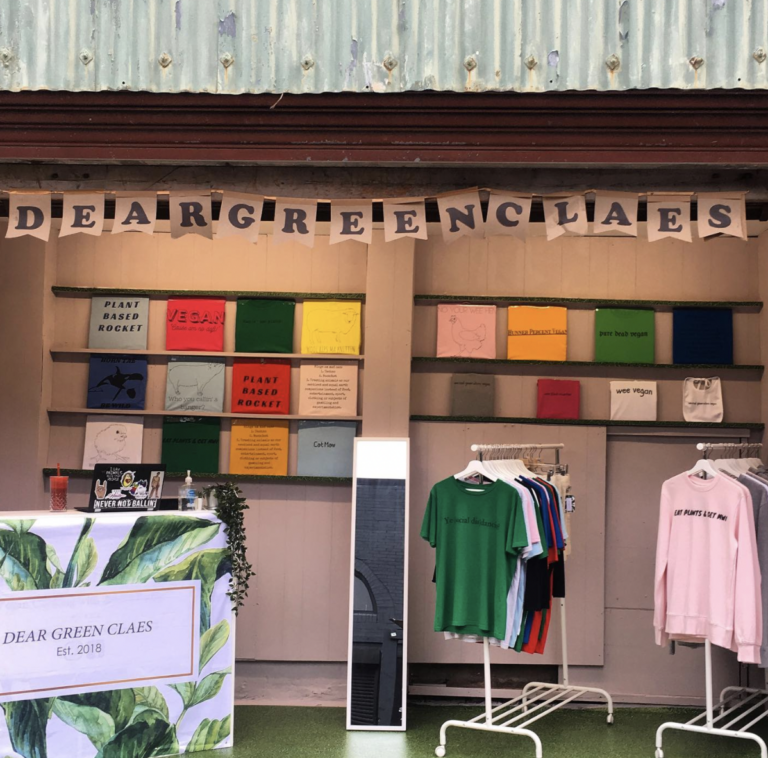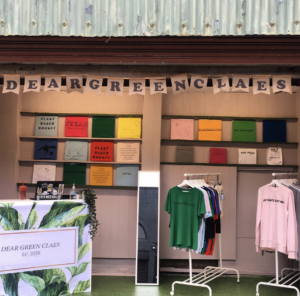 Nothing makes me more excited or inspired than other people around me working on their own stuff. There have been so many brilliant creative ideas and businesses that have come out of this new pandemic lifestyle we have and it's so wonderful to see people tap into something creative they maybe never even knew was inside of them. I am quite bad for being an almost aggressive hype queen when people reveal to me they are working on something or thinking of starting something. A girl recently told me she was thinking of selling homemade clay jewellery on Etsy and I was all veins popping and eyes bulging like DO IT DO IT NOW YOU MUST DO IT. I feel lucky to have seen the other side of the working world where you're the boss and I want literally everyone to get a chance to do it too.
If you could choose one song to listen to all day every day in the studio what would it be?
Let's Go Crazy by Prince, perfect for first coffee on a Monday or first pint on a Friday. Geezit.